Monday December 1, 2014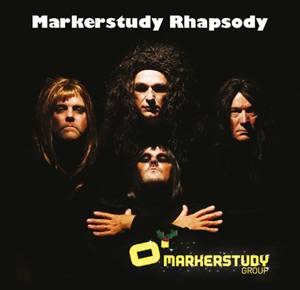 On Thursday 23rd October, the Silk Studio in London's Soho witnessed the debut of Markerstudy's newest musical sensation, 'Hark-erstudy'!
Martyn Holman (Group Commercial Director), Anthony Foster (Head of Broker Performance), Paul Copeland (Group Business Development Manager), and Matt Tozer (Executive Account Manager) formed a quartet of magnificoo-o-o… errr… talent, gathering together in the common goal of bringing you the best Christmas card to date.
As boy-bands go, they were more 'loss of direction' than 'One Direction' to start with, but, vocally challenged or not, they showed their dedication to the Markerstudy ethos of 'Putting fun into Insurance'! After the initial shock of Paul's falsetto had worn off, and with the firm control of the studio director, a strangely pleasing rendition of Queen's Bohemian Rhapsody was achieved.
For those eager to hear this wonderful cover again – go to www.markerstudy.com/bohemian-rhapsody.
0 Comments