Monday January 9, 2023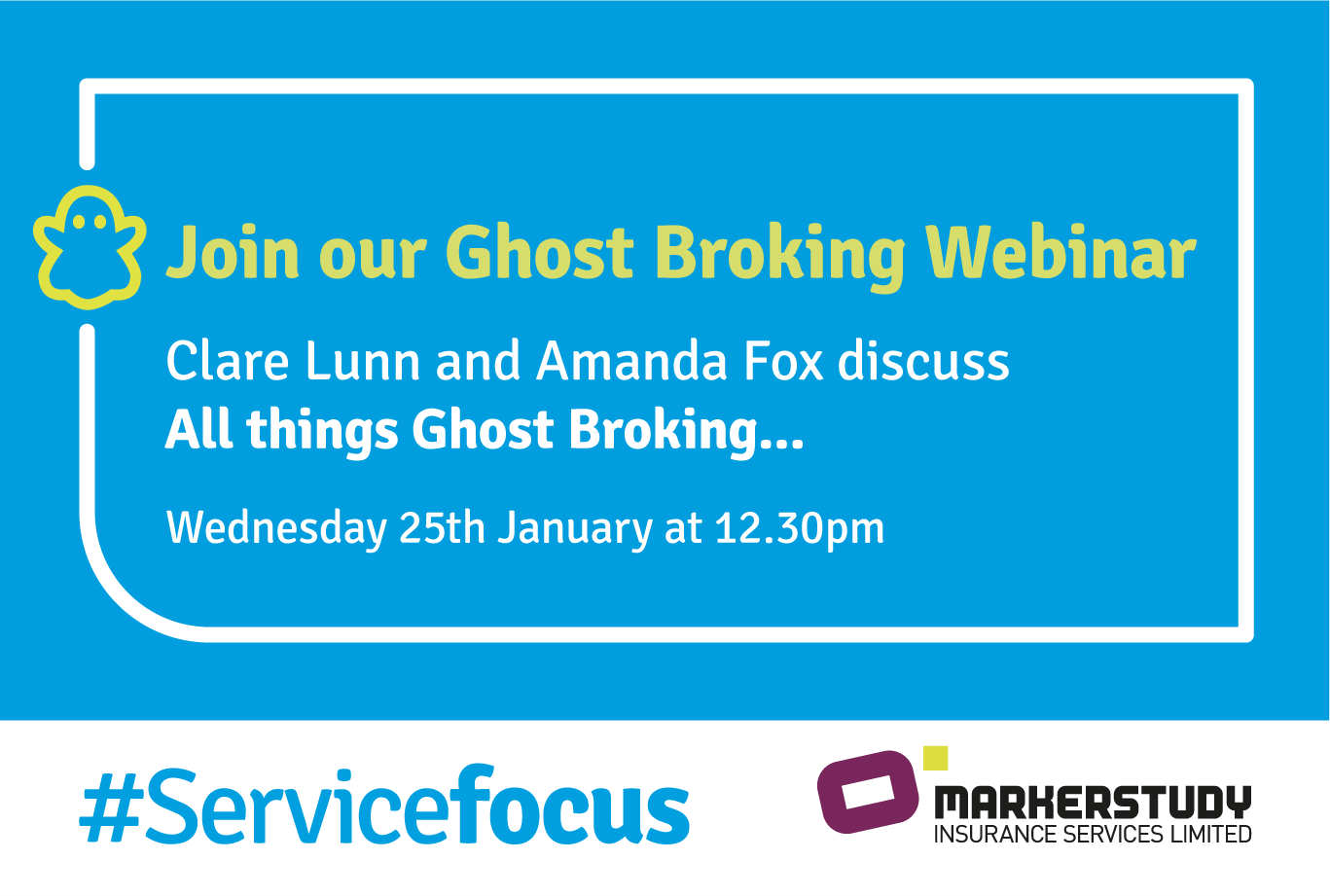 The Markerstudy Broker Management team are delighted to invite you to attend our upcoming webinar on Wednesday 25th January at 12:30pm.
Amanda Fox, Head of Broker Management & Product Governance will be joined by Clare Lunn, Head of Fraud, to discuss Ghost Broking.
The key topics in this webinar will include:
How Ghost Brokers are a threat to our industry
How fraudulent policies can be taken out
Opportunity, Need and Risk
What is the industry doing to address Ghost Broking
How you can protect your business from Ghost Broking
ANY QUESTIONS?
To ensure we cover everything you'd like to know about this topic please submit your questions in advance by clicking HERE.
REGISTER and attend our webinar and you'll be entered into a free prize draw to win £200 Virgin Experience voucher!
We look forward to seeing you there.
Have your say on our webinars. CLICK HERE to let us know what you'd like our future webinar topics to cover.
0 Comments