Wednesday October 16, 2019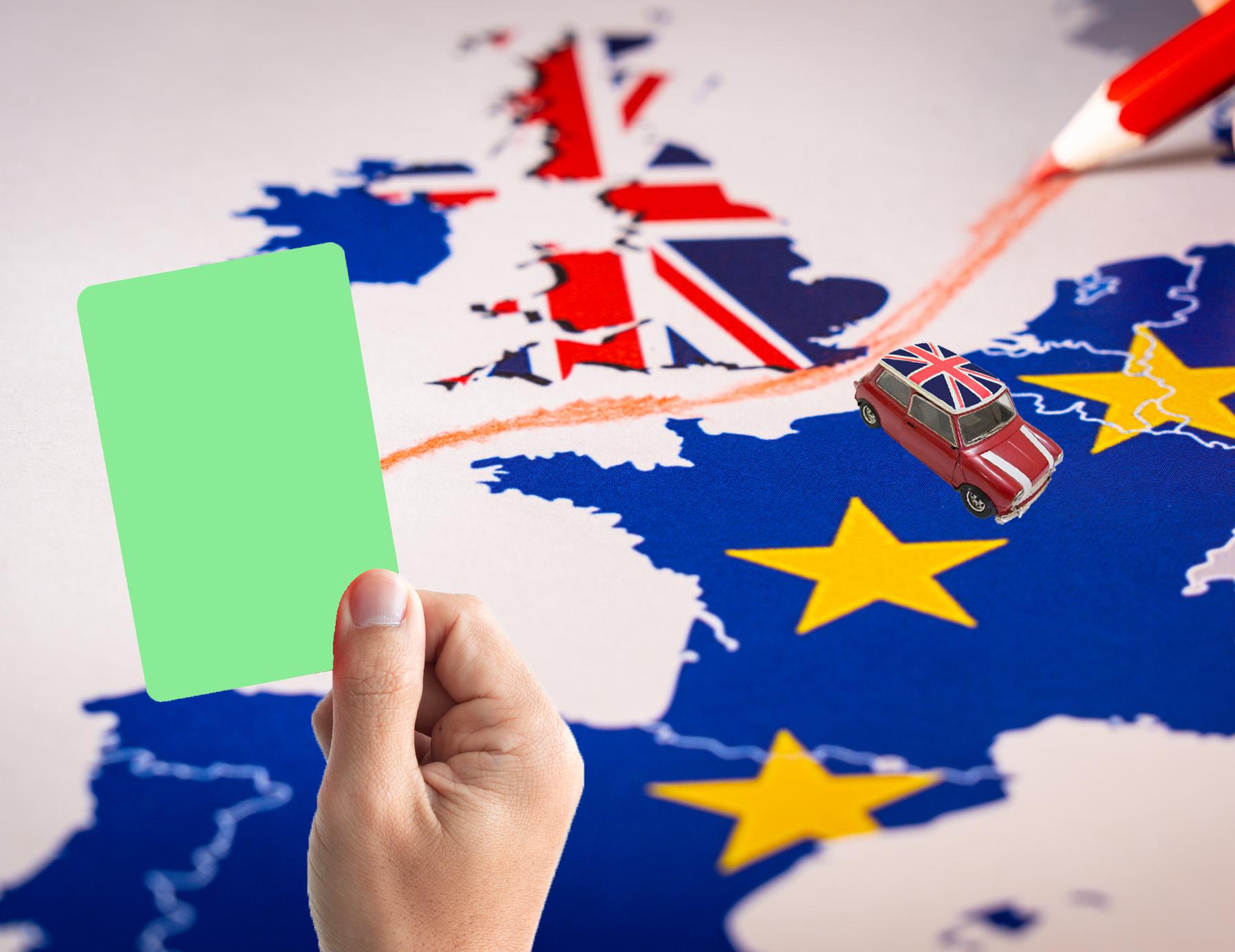 As we inch towards the Brexit deadline, a no-deal outcome is still in the balance. So as a business, we are prepared for this and want to communicate to you how your policyholders can obtain their Green Card from us, if they plan to drive their vehicle abroad. Vehicles towing a trailer or caravan will also need a separate Green Card for the trailer or caravan.
Whether policyholders are travelling before 31st October 2019 and returning after this date or simply travelling after that date, they need to contact us 21 days before and a Green Card will be sent in case it is required.
For policyholders in Northern Ireland, in the event of a no deal Brexit, they will require a Green Card to travel to Ireland. We will be issuing Green Cards on an annual basis with policies.
Markerstudy Broker Hub
Alternatively, you can issue a Green Card to your customers via the Markerstudy Broker Hub, by downloading the Green Card request form and returning it to greencardrequest@markerstudy.com. The Green Card will be returned in a compliant format, however you will be responsible for printing and issuing the Green Card directly to the policyholder. There is no specific size requirement, but the Green Card must be green from edge to edge, front and back. A digital format cannot be presented – policyholders must use a printed hard copy.
We are currently working on a self-service function via our Broker Hub, which will allow brokers to issue Green Cards faster. There will be a future communication on this when completed. In the meantime, for the latest instructions, please login to the Broker Hub.
0 Comments