Wednesday October 25, 2017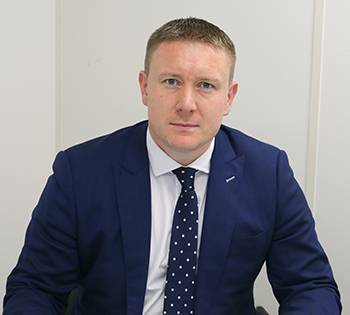 Markerstudy has announced that its Affinity Division will join forces with Markerstudy Retail from the 1st November. Following the promotion earlier in the year of current Managing Director of Retail, Ross Barrington, the Affinity Division will now also come under his remit, with Richard Morley supporting as Broking Director.
Markerstudy has reportedly undertaken the decision to move the Affinity Division (Ultimate Insurance Solutions) based in The Connect Centre, Portsmouth into Markerstudy Retail with the objective of developing a new operational structure which adds an additional layer of expertise and compliments business development opportunities within Retail and its Affinity partnerships.
The Affinity Division includes award winning pet insurance brands, Purely Pets and Paws & Claws. Ultimate Insurance Solutions was acquired by Markerstudy in 2014 and has been led by Managing Director, Paul Hampshire who will now undertake the role of Executive Chairman for this combined division.
Group CEO, Kevin Spencer commented: "I am delighted to advise that both Paul Hampshire and Ross Barrington will be widening their remits in the Group, working together to provide a knowledge base second to none and building on a particularly successful year for both operations."
Ross Barrington, Divisional Managing Director for Markerstudy Retail and Affinity added: "Markerstudy Retail is currently the 22nd largest retail broker in the UK, and I'm excited to be given the opportunity to develop the combined force of Retail and Affinity even further. It's a fantastic chance to realise their full potential and, aided by Richard Morley, we will continue to drive the Retail Division from strength to strength."
0 Comments