Wednesday September 17, 2014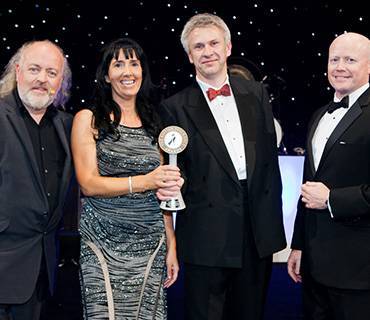 Customer service excellence is at the very heart of all Auto Windscreens' operations and the company was delighted to win both the Customer Care Award and the Service Provide of the Year title at the recent British Insurance Awards.
The best in customer service:
Net Promoter Score: 86 (conducted
at point of sale).
Most recommended: 95% of customers
would recommend us.
Top for satisfaction: 96% of our
customers say they are satisfied with our service.
We consistently receive 4.7 out of
5 on Review Centre and hold first place for 'Car
Service and Repairs'.
 The UK business, which conducts the majority of its glass repairs and replacements on behalf of insurers and brokers, recognises the need to put customers at the forefront and create that all important seamless journey, from the moment damage is reported to work completion.
Commenting on the win, Auto Windscreens' Managing Director, Chris Thornton, said: "These awards are fantastic recognition of our entire team's efforts to continually deliver an exceptional service to both our insurance and broker partners and their policyholders. We are extremely proud to have won, and providing such a high standard of service means our corporate partners can feel reassured that their policyholders are in safe hands when it comes to glass claims."
Auto Windscreens has invested heavily in technology and its staff to create an efficient customer service journey and closely monitors feedback on an ongoing basis to maintain a consistently exceptional windscreen repair and replacement solution. Every policyholder is asked to complete a survey on their overall experience and Net Promoter Scores (NPS) form a vital part of the 'listening' process, gauging the loyalty of customers by asking them how likely they are to recommend Auto Windscreens.
Chris added: "The insurance market is increasingly recognising the importance of suppliers using this method and for the last three years we have maintained impressive results, with 88%  of our customers being classed as 'promoters' of our service."
0 Comments