Monday October 16, 2017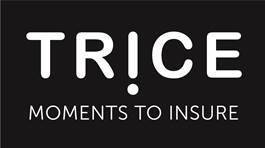 Time-saving devices have become a hot commodity in the daily grind of modern life and never has the phrase first coined by Benjamin Franklin, 'time is money', been more pertinent.
The makers of new insurance app TRiCE certainly think so, launching the first insurance combined product app on Monday 16th October at the Radio Rooftop Bar at London's ME.
Hosted by gadget aficionado, Ortis Deley, media, celebrity, Lillie Lexie Gregg and the greats of the insurance industry, gathered to hear about the app, which quotes for temporary car, pet and gadget cover in a matter of seconds, with personal lines motor, travel and home to follow by 2018.
TRiCE is the brain child of Insurance Group Markerstudy and insure-tech platform provider RDT, and is powered by the insurance industry's most advanced rating technology, allowing users to obtain a quote in a trice!
Markerstudy Group Underwriting Director Gary Humphreys said: "We've been working to create a unique proposition in the market for some time, bridging the gap between insurance, technology and big data to make things easier for the end user. We're living in a fast-paced world where for many, time is literally money.  We're excited to be launching a life hack that will hopefully make buying insurance a seamless and efficient experience. We all need to make sure we're covered and hopefully with TRiCE we're removing the usual hassle and taking the way people buy insurance into a new realm."
RDT CEO Mark Bates said: "My organisation can be categorised as a disruptor – but put simply, we thrive on being a leader in technology, finding new and better ways for insurers to market their products and get closer to their customers. Our joint venture with the innovative Markerstudy Group has lead to the development of Trice – which will redefine the options available to insurers and brokers for selling insurance products."
Products coming to TRiCE by early 2018: Personal Lines Motor, Travel, Home. 
0 Comments