Friday May 27, 2016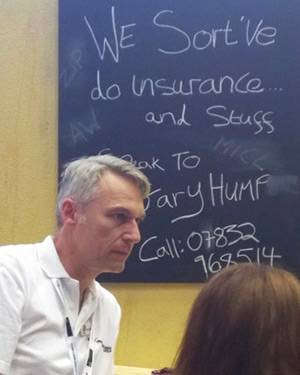 It's safe to say that for most of you who attended BIBA this year, our stand may have been a bit of a surprise. There's no doubt that this year's theme was a deviation from the norm, taking things right back to basics and emulating the original 'caff' that Kevin Spencer and I frequented in Sidcup to do business and plot our next steps to world domination.
To say that 'Bob's Caff' was no Claridges would be an understatement, but amid bacon butties and copious mugs of tea it is here that the magic happened.
Sidcup served us well in those early years, but 'location, location, location'! Eventually we were able to fund our move up the property ladder to Sevenoaks. At this year's BIBA we wanted to show that we haven't forgotten Bob's Caff and if you joined us for a cuppa, you can attest to the fact that our 'homage' was as authentic as humanly possible!

As celebrations take place for Shakespeare's 400 years, our intention was to step back in time, too (although not that far, admittedly!) to our humble beginnings, and show that great things can happen if you have the strength of will, tenacity and self-belief… And as Shakespeare quoted: Some are born great, some achieve greatness, and some have greatness thrust upon them. I like to think that Kevin and I have achieved something special with Markerstudy!
0 Comments