Tuesday December 13, 2016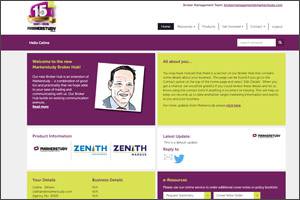 Just in time for the festive season we have an exciting little Christmas treat for you in the form of our new Markerstudy Broker Hub.
Combining fun and practicality, the Hub is like an interactive online insurance version of the nativity with our wise Broker Managers bringing forth gifts of gold, frankincense and myrrh – or in our case, useful information on Markerstudy, Zenith and Zenith Marque.
Key features include:
Breaking Markerstudy news, articles and entertaining content
A forum to exchange views with the broking community on current industry news
Product information that enables quick online reference to information regarding our portfolio
Markerstudy hosted broker events
Updates on the Broker Management Team
Key contact Information – Who's Who
An Online Cover Note Tool (Coming soon!)
Plus much, much more…
To register, visit: https://broker.markerstudy.com
Your username can be found in the email we sent, along with a training pack. If you didn't receive an email, please email us.
Before you log-in for the first time, you will need to set your password at the following link: https://broker.markerstudy.com/Account/ResetPasswordSendEmail
If you would like to request additional users for access to the Broker Hub, please email us at brokermanagement@markerstudy.com with their full name and email address.
So what are you waiting for…get into insurance's answer to the nativity - the Broker Hub! And don't forget to add us to your 'Favourites' for easy and regular access – HO HO HO!
0 Comments