Wednesday April 18, 2018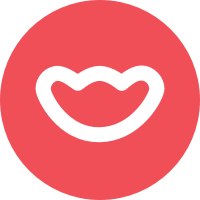 Markerstudy has announced that it has joined the panel of insurers on the new app by insurance start-up, Brolly.
It will be providing insurance for motor and gadget for the app from 10 April. The offering includes motor insurance via Zenith Insurance and gadget insurance via Supercover, which will be white-labelled under the Brolly branding.
It joins AXA, Ageas and LV, providing insurance for motor in a couple of minutes.
Brolly is a next-generation insurance aggregator, powered by artificial intelligence.
Anthony Foster, Head of Broker Management commented: "We're always looking for exciting opportunities for business, especially in the insurtech sphere. Distributing our products on apps with promising partners like Brolly is a strategic step that enables us to widen our scope and reach new customers. We're very pleased to be one of the first insurers to work with Brolly on this new venture."
 Phoebe Hugh, CEO and founder of Brolly added: "We are delighted to have Markerstudy on board, as a Motor insurance panel provider. At Brolly we help people understand their own insurance needs, find the best policies, and then manage them simply and easily as circumstances change. People are blindly overspending and buying the wrong cover - so we're using technology to stop that from happening."
0 Comments