Thursday September 22, 2022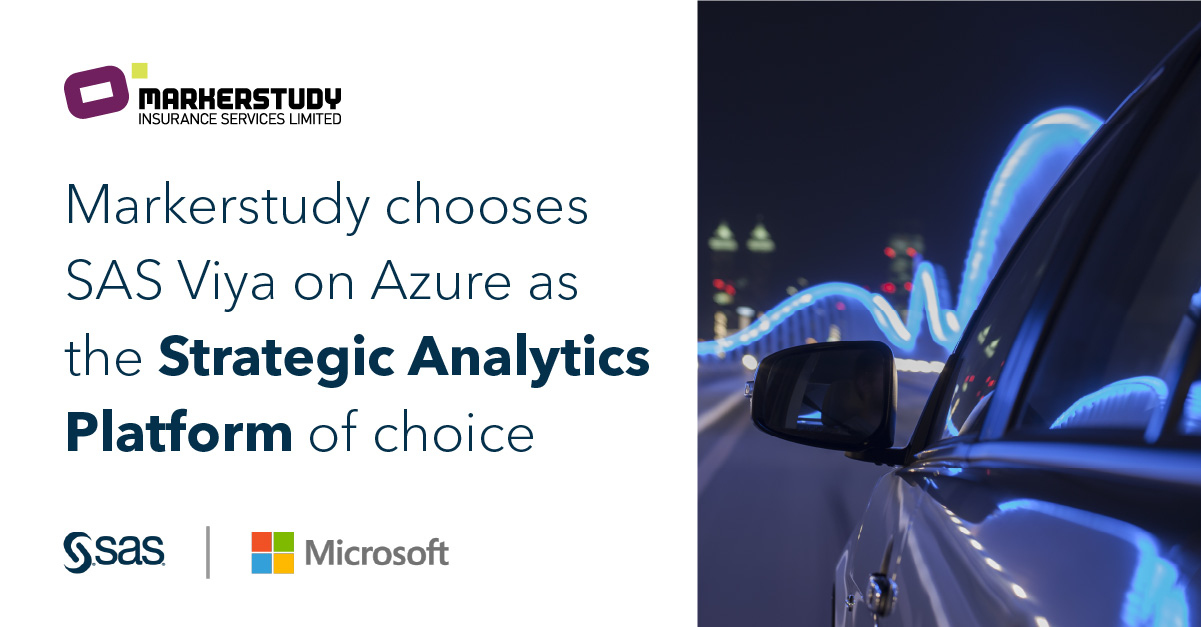 Markerstudy Insurance Services Limited has invested in technology from analytics leader SAS to support its strategy of profitable and sustainable growth. The SAS® Viya® platform on Azure, which runs on a modern, scalable architecture and is fully cloud native, will help support Markerstudy Insurance's risk, underwriting, claims and complaints, as well as advance its data science capability.
Markerstudy Insurance supports more than 1,000 broker partners and in excess of six million policyholders with a wide variety of insurance products. Migrating to the new platform will enable the company to harness the most advanced data science capabilities to help improve underwriting profitability, gross written premium and claims management. In the future the platform can provide opportunities to offer customer insight, optimised pricing, claims automation, fraud detection and investigation and risk management with real-time decisioning available for every business area, as well as enabling scaling on demand with each new acquisition, or organic growth, at short notice.
"This solution enables us to ensure our systems use the latest technology and retain the flexibility to significantly support our workloads, while being confident this will also enhance our day-to-day operations and ensure compliance with industry regulations," said Simon Hughes, Group Head of Data & Analytics at Markerstudy Group.
"We can now achieve these aims via advanced analytics on a single cloud-native platform, which also gives us the future opportunity to quickly develop new initiatives in areas such as fraud and customer intelligence."
Roderick Crawford, VP & Country Manager, SAS UK & Ireland, said: "We're delighted to be helping Markerstudy Insurance Services through the capability and scalability offered by SAS Cloud. Using advanced analytics and AI, our products lead to faster, better decision-making, and ensure models remain fair, accountable, transparent and explainable, so they can be continually optimised and remain compliant with regulations."
0 Comments