Friday November 21, 2014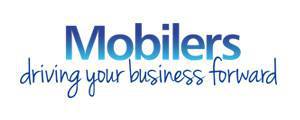 Mobilers is pleased to announce that it's extending its Liability Scheme, offering  dedicated policies to market traders, with complete cover during the festive season, including UK Christmas markets.
Policies are available from as little as one day to up to a year and premiums start from just £30. In addition, the scheme includes cover for non-catering activities such as arts, crafts, cards, clothes and more.

Mobilers also offers a Commercial Combined Policy which includes cover for loss of stock, business interruption, money and goods in transit. Competitive premiums for ice cream vans and hot food vehicles benefit from the option of laid-up cover for clients who wish to close their business during the winter months and the Mobile Trailer Scheme now extends to permanently sited trailers and portacabins including cafés.

For further information please don't hesitate to contact Vicky Farmer, Broker Support Manager for Mobilers on 0844 557 4233.
0 Comments