Friday July 10, 2015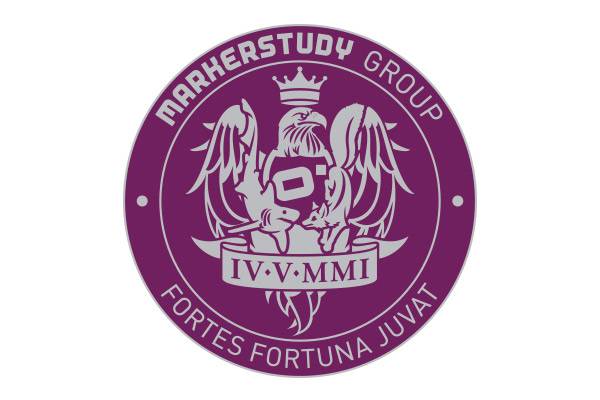 2016 will see us reach a momentous milestone, celebrating 15 years since we first began our incredible journey. It's been an adventure, and many of you, our loyal partners, have been travelling this road with us.  At this stage in our lifecycle, we felt it was fitting to create our own unique Coat of Arms inscribed with the words Fortes Fortuna Juvat: Fortune Favours the Bold.  
The Coat of Arms is a celebration of our heritage and includes our start date in Roman numerals and the symbols of air (the eagle), sea (the shark) and land (the fox), collectively representing the power, speed and agility of the Group. 
The new branding was unveiled at our staff conference titled, 'Strictly Markerstudy', held at the Genting Arena, Birmingham on 27th June 2015. It was the businesses' first ever group-wide conference and party, designed to inspire and reward employees and launch our company values.
The Group's vision consists of ten key values, known as 'V10' and includes recognition, legacy, integrity, innovation, teamwork and fun.
Over 2,500 staff members attended the event, which incorporated motivational seminars from Kevin Spencer, Gary Humphreys, Lord Digby-Jones and Caspar Berry during the day and an evening 'extravaganza', enjoyed by select industry colleagues and staff, family and friends, complete with performances from the stars of Strictly Come Dancing and pop rock band, The Script.
Gary Humphreys, Group Underwriting Director, said: "Strictly Markerstudy was an incredible event conceived to give our employees unique access to our vision, culture and future goals. The Coat of Arms and 'V10' embody everything that we stand for, driven by a common goal – to be the best that we can be."
0 Comments