Friday September 30, 2016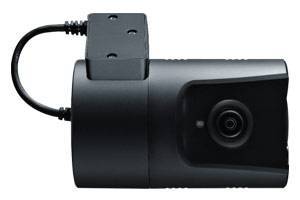 Our specialist provider of in-vehicle CCTV solutions, VisionTrack, is able to give preferential rates for its HD telematics cameras to brokers with a Markerstudy account. Two advanced cameras are available: the VT2000 device with full HD 1080p video recording that can give you a comprehensive view of any incident and can provide court admissible evidence due to its Codec Encryption, protecting against exaggerated claims and crash for cash scams, and the VT1000, designed for smaller fleets.
A 'must have' for insurance companies, vehicle management providers, fleets and anyone with a vehicle, the in-built cameras with super-wide angle lens and G-sensor can give an accurate report on driver behaviour and protect against insurance fraud. The VT2000 boasts the capability to transmit video footage using extremely low amounts of data, making this type of technology more effective and affordable for those looking to improve safety and driver monitoring activities.
VisionTrack Managing Director, Simon Marsh comments "As a leading provider of in-vehicle CCTV technology, it's great to be able to offer the best deals to our broker partners. I'm passionate about driver safety and these HD cameras provide a cost effective and accessible solution to those looking to improve driver behaviour and provide peace of mind in the event of an incident."
To find out how you can benefit from preferential rates please call Simon Marsh on 07825609140 or email: simon@visiontrack.com
0 Comments