Wednesday March 29, 2017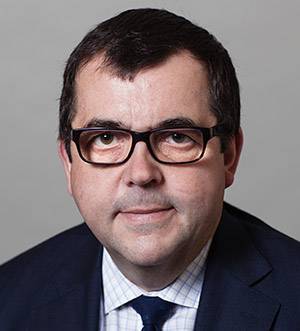 Auto Windscreens announced a giant leap ahead of the competition as it revealed official backing for its ADAS solution from leading manufacturers, Mazda, Toyota and Volkswagen Group UK.
Auto Windscreens is the only glass repair and replacement company using the vehicle manufacturers to recalibrate its customer's windscreens, working with over 4000 dealerships to ensure that it has access to all of the vehicle manufacturer's latest technology, a major plus for insurers.
Rupert Armitage, Managing Director of Auto Windscreens commented: "In our opinion drivers could be left with vehicles that are unsafe if they have their Advanced Driver Assistance Systems (ADAS) recalibrated using a third party aftermarket solution following a windscreen replacement."
Auto Windscreens is the only leading vehicle glass repair company to have invested in building partnerships with manufacturers to combat issues around ADAS, rather than committing to spend on non-manufacturer built recalibration equipment.
It has developed a unique relationship with them to ensure any vehicle incorporating ADAS is fitted with an OEM windscreen and is recalibrated by their dealers. This importantly means driver safety is guaranteed and manufacturer warranties remain intact.
Rupert Armitage, Auto Windscreens' Managing Director, added: "There is no doubt that there has been much discussion about how to best tackle ADAS windscreens but, as you can see from the statements below, manufacturers are clear on their stance on the usage of OEM glass and authorised repairers being their preferred approach. We expect other vehicle producers to issue similar statements, as we have seen from their US counterparts. Our solution, working with 'the experts' for recalibration, means we are able to handle the ADAS requirements for any screen, even those brand new to market owing to the diagnostic equipment being constantly updated, and we know that, should any incident or fault occur relating to these technologies following any glass repairs or replacements, our partners and their customers are fully protected. For each vehicle, we can show that the correct manufacturer process for static and dynamic calibration has been carried out, along with a complete global system check, by a manufacturer trained technician."
Mazda commits significant resource to the development and integration of increasingly sophisticated systems to maximise safety and reduce driver stress and fatigue. As many of these source operational data from the windscreen-mounted camera, it is crucial that the accuracy of this component is never compromised. In the interest of best practice Mazda UK has worked with Auto Windscreens to implement a process whereby its installation teams work hand-in-hand with the UK Mazda dealer network, using only genuine Mazda windscreen glass and systematically involving Mazda technicians when front cameras require post-replacement recalibration. We believe this offers our customers reassurance that their assistance systems are working exactly as our engineers intended following a screen replacement.
In order to increase occupant and pedestrian* safety Toyota launched Toyota Safety Sense, a driver aid system aimed at mitigating the risk of accidents. The system utilises a front camera, mounted to the windscreen, to detect oncoming obstacles. Following windscreen replacement it is necessary to calibrate the Toyota Safety Sense system in order to ensure the system performs according to its design specification. The only Toyota approved method of calibration is to use Toyota Special Service Tools and Toyota's Repair Manual. For this reason we have partnered with Auto Windscreens, to ensure all Toyota Safety Sense systems are calibrated according to Toyota's standards.
*dependent on model
Advanced Driver Assistance Systems are designed to increase safety and reduce driver stress and fatigue. Some of these systems work with data from the windscreen-mounted camera and it is important that the accuracy of these systems is not compromised. When a replacement windscreen is required, Volkswagen Group recommends using a genuine windscreen to maintain the structural integrity of the vehicle's body shell. If an ADAS recalibration is required, using a Volkswagen Group approved repairer provides reassurance that the camera-based systems have been correctly configured by those who know them best.
0 Comments