Wednesday September 28, 2016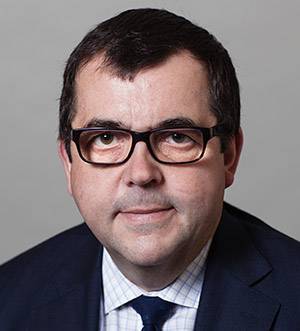 UK vehicle glass repair company, Auto Windscreens, has named Rupert Armitage as its new Managing Director. Rupert has been Acting Managing Director since January 2016 and will now lead the business moving forward.
Prior to joining Auto Windscreens, Rupert spent 27 years as a director of the investment banking group Shore Capital, where he was responsible for large customer relationships and trading in global markets. His wealth of experience has enabled him to expertly assess all areas of the windscreen repair and replacement company, establishing development areas and identifying new opportunities as a result.
"Auto Windscreens saw a huge amount of change in 2015, which presented a number of challenges moving into 2016," Rupert commented. "We have been carefully reviewing how we operate and are now in a stronger position than ever to best serve our partners and customers."
Rupert has been instrumental in bringing about several key operational changes that have seen the company thrive this year, including the introduction of Area Deployment Centres and a new Fitting Hub network.
He added: "The last nine months have been exciting and the team here are fantastic, being key to Auto Windscreens' success. I'm delighted to be appointed to the role of Managing Director officially and am eager to see where we can take Auto Windscreens in 2017 and beyond."
0 Comments