Wednesday March 23, 2016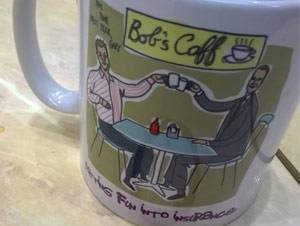 Alongside showcasing some dubious aprons and even more suspicious stains, our Broker Managers spent the majority of BIBA singing the praises of our product and underwriting team and their diverse offering.
Going further for you and your clients and fostering a people first culture, based on a close understanding of broking partners' needs, our experienced team of specialist product heads apply their expertise in devising new and effective products to take advantage of the opportunities your business presents.
With a new structure in place, offering bespoke options on a multitude of products, together with an experienced underwriting team trading on matrix rates, broker schemes and bespoke underwriting, including a quoting facility to target risks which would otherwise not be accommodated via screen rates, we're in the perfect position to work with brokers who want a multi-dimensional, relationship-driven account. 
Steve Stone, Head of Product, shares the rationale for his team restructure:
"Following the acquisition of Chaucer Insurances, and our subsequent re-brand to Zenith Marque, it was clear that a review of my burgeoning team and product offering across Markerstudy, Zenith and Zenith Marque brands was needed to ensure we continued to meet the needs of our wide customer base.
Concluding this review, we now have eight Heads of Division for the Motor and Pet classes of business, reporting directly to me, responsible for a comprehensive product offering."
To request a copy of our corporate profile or for more information about any of the products and schemes above please contact the Broker Management Team. If you have any queries relating to our product specifications, or underwriting, please also refer to the relevant Head of Division.
Broker Management Team Contact
Markerstudy Group
Email: brokermanagement@markerstudy.com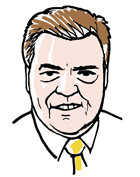 Steve Stone
GROUP HEAD OF PRODUCT
Steve Joined the Markerstudy group in 2010 when he created a new Schemes office in Chelmsford, with colleagues that worked for him at QBE. In 2013 Steve accepted a group role as Head of Product, joining the SMT at the same time. He is now responsible for all non MGA underwriting for the group, reporting to Gary Humphreys.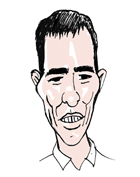 Tim Kemp
MOTORCYCLE DIVISION HEAD
Tim worked on the broking side of the insurance industry for 20 years before relocating from Yorkshire to Kent in 1996 to join Lombard General in the role of Senior Underwriting Assistant, primarily for motorcycle business. Tim then moved to Chaucer Insurance as Motorcycle Class Underwriter, and subsequently joined Link/Zenith as Head of Motorcycle Product.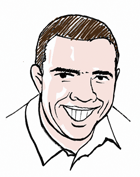 David Drury
COMMERCIAL VEHICLE DIVISION HEAD
David started his insurance career at Hastings Insurance Services, where he gained experience in both direct and broker business. Since 2007, David has been responsible for the Zenith commercial vehicle account.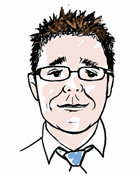 Matt Seago
PRIVATE CAR DIVISIONAL HEAD
Matt has worked in the insurance industry for over 25 years and joined Markerstudy Group in February 2010, responsible for Group Non Standard, which included Zenith Distinction IHR and the Markerstudy Solar products, as well as overseeing the referral department. With a recent promotion, Matt is now Divisional Head of Private Car for Group.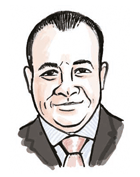 Darren Doughty
TAXI DIVISION HEAD
Darren joined the Markerstudy Group in November 2011 and is based in Chelmsford. With underwriting experience spanning nearly three decades, ranging from Corinthian at Lloyds to HSBC, Darren has strong product credentials in private and public hire.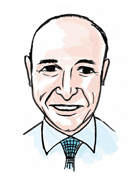 Andy Cracknell
SCHEME UNDERWRITING DIVISION HEAD
Andy began his career in insurance in 1976, joining Steve Stone at Ensign Motor Policies in 2004 which was being acquired by QBE. There they successfully developed QBE's niche and schemes book before moving together to Markerstudy. Since then they have taken the schemes portfolio from strength to strength.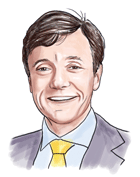 Stuart Dickinson ACII
DIVISIONAL HEAD, UK COMMERCIAL
Stuart started his career in Personal Lines in 1985 and was recruited by Chaucer Syndicates Ltd in 2007 as Commercial Development Underwriter to broaden Chaucer's range of UK retail products; in 2011 he became Head of Commercial in Chaucer's UK Division.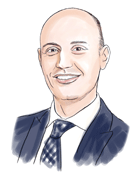 Jon Bryant ACII
FLEET DIVISION HEAD
Jon gained a degree in Business Studies from Southampton Institute and started his career working for a London Market Broker before moving to Chaucer in 2001 within the fleet department. In 2006, Jon moved to work for ERS in the London Market as a Fleet Underwriter. Jon returned to Chaucer Insurance in 2008 to become Head of Fleet, operating predominantly within the Lloyd's market before changing his role to Head of Commercial Motor in 2012.
THE BESPOKE UNDERWRITING TEAM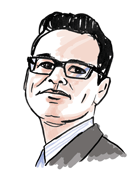 Terry Sinnott
HEAD OF BESPOKE UNDERWRITING
Terry started his insurance career at a London city broker, and then as an underwriter at Premium Line. After a spell as specialist class underwriter at KGM, he joined Markerstudy in 2011 as Head of Bespoke Underwriting.
0 Comments