Wednesday May 7, 2014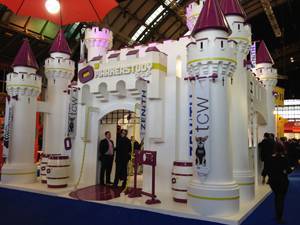 We've had a galleon, a castle and a gingerbread cottage – so, what will it be for 2014?! Email us and tell us what you think.
We guarantee you'll be dazzled by the sheer scale and elegance of our stand. It's a feat of engineering and we're sure all our visitors will be 'wreathed' in smiles. There will be the usual 'horse-play' and our business development team will be ready to hold 'forum' with you, so don't be a persona non grata – join us on Stand C2!
0 Comments