Tuesday March 24, 2015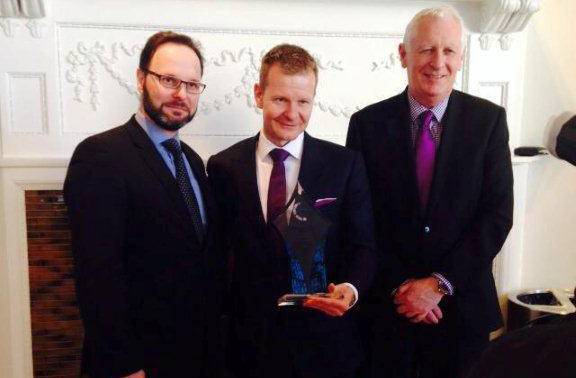 Markerstudy is celebrating its new status as a 'Celent Model Insurer', after scooping the 'Data Mastery and Analytics' award 2015. The accolade, which rewards excellence in insurance technology was announced at Celent's Innovation and Insight Day at Carnegie Hall, New York on Monday, 23rd March 2015.
Known predominantly for its Markerstudy and Zenith insurance products, The Markerstudy Group of companies also features household name Auto Windscreens, classic car specialist Lancaster Insurance, and gadget insurance expert Supercover within its stable.
The winning submission was based on the success of Markerstudy's Insurer-Hosted Rating Hub, implemented by RDT and its Big Data Insight Project which was built using platforms from SAS and Cloudera. The projects collectively achieved high scores from independent insurance analysts, evaluating quantitative success measures, degree of innovation, technology or integration excellence and best practice.
Dan Fiehn, Group Head of IT, said: "We are delighted to have won the Data Mastery and Analytics Award. Working closely with RDT, SAS and Cloudera, we've taken significant steps in putting our digital strategy at the forefront of our business and we're thrilled to have our accomplishments in this arena recognised."
0 Comments