Monday June 21, 2021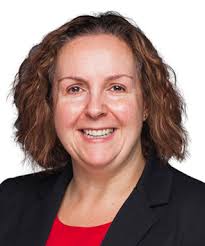 I was rather hoping that we'd all be celebrating the complete easing of lockdown measures, but sadly not. However, rather than sounding like a broken record, that is all I am going to say on the subject (apart from how wonderful it is to be able to dine out, inside, once more!).
And talking of positives, I'd like to share my thoughts on the FCA pricing reforms. The industry demands we review products and prices to be fair, and meet our customers' needs, and on this it's imperative that we're open to new ideas.  I think this is a pivotal moment. There's the rise of insurance disruptors (eg. Amazon), huge changes in the way we work and travel brought about by C-19, increased interest in usage based insurance, and the Environmental focus on reducing carbon emissions, by switching from petrol or diesel to electric or alternative fuels. As Gary mentions above, we have a prime opportunity to support our customers and deliver to them a product that meets their needs, at a fair price.
I'm excited by what the future holds for our industry and at Markerstudy, we have ambitions to achieve change by becoming even more data driven, and implementing cutting edge data science and statistical techniques to enable us to develop new products, find new risk characteristics, and improve the claims experience.
0 Comments