Friday August 29, 2014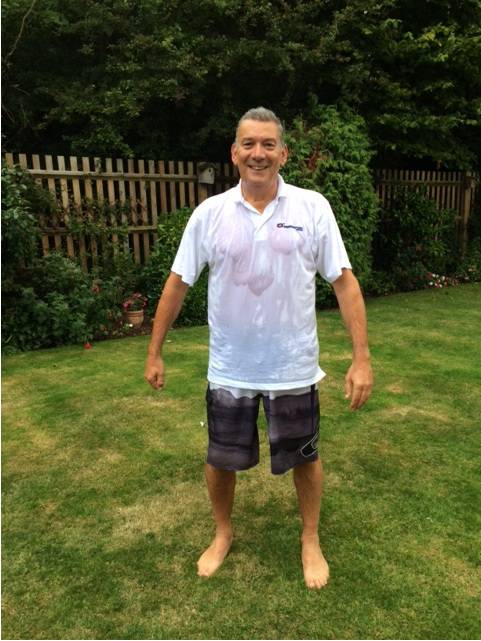 First to step up was Lancaster Insurance's Operations Director, Rich Morley, who bravely took on the 'ALS ice bucket challenge' on the 26th August, pledging £250 to the Motor Neurone Disease Association for research into ALS (amyotrophic lateral sclerosis, a form of motor neurone disease). He went on to nominate Richard Monk from the MG Owners Club, Ross Barrington from BDML and Robert Balls from insurance 'rival' Adrian Flux. If completed within 48 hours, Lancaster Insurance have pledged to double its donation.
Martyn Holman, Group Operations Director (pictured) also got involved, raising money for Macmillan Cancer Support. He nominated Mark Cliff from Ageas, Andrew Jackson from Brightside and Ian Donaldson from Autonet, who has already taken up the challenge.
And, never one to shirk a challenge, Gary Humphreys, Group Underwriting Director, took a soaking for ALS, nominating Richard Harrison from Blink.
Afterwards, both Gary and Rich simply commented: "Ooh, that's cold!"
0 Comments