Tuesday March 3, 2015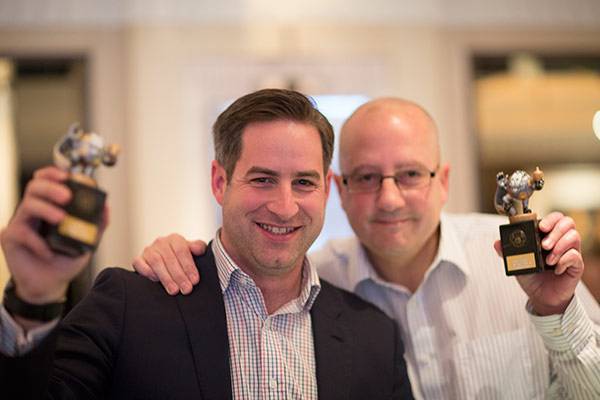 The tree and decorations have long been banished for another year, the merriment of Christmas a distant memory… but for those of you who are only just recovering from Markerstudy's annual bout of pre-Christmas fun at Michelin star flagship eatery, Restaurant Gordon Ramsey - here's a reminder of the highs and lows.
The celebration was hosted by Markerstudy 'strikers', Kevin Spencer (Group CEO) and Gary Humphreys (Group Underwriting Director), 'centre forwards', Keith Barber (Group Finance Director) and Martyn Holman (Group Commercial Director) with supporting 'midfielders' from the business development team. Guests including Ian Donaldson (Autonet Insurance), Carl Shuker (A-Plan), and Lisa Powis (Fresh) gathered for a spot of football on bespoke Markerstudy branded football tables – where the competition was stiff and nerves taut, before being presented with personalised football table figurines, complete with preferred team colours and amusing embellishments.
Gary Humphreys commented: "We're always keen to make an impression with our Christmas celebrations and this year was no exception. Our friends were probably aware that accepting our invite was a bit of an 'own goal' but nothing could have prepared them for their 'uncannily lifelike' football trophies. We think that this year's gift really hit 'the back of the net'!"
Photo Gallery
0 Comments