Thursday April 14, 2016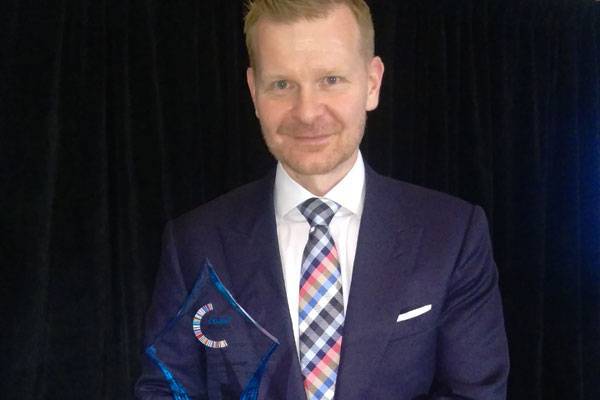 Markerstudy is celebrating a second year of success as a 'Celent Model Insurer', after scooping the 'Operational Excellence' award 2016. The accolade, which rewards excellence in insurance technology was announced at Celent's Innovation and Insight Day at Museum of American Finance, New York on Wednesday, 13th April 2016.
Known predominantly for its Markerstudy and Zenith insurance products, The Markerstudy Group of companies also features household name Auto Windscreens, classic car specialist Lancaster Insurance, and gadget insurance expert Supercover within its stable.
The winning submission was based on Markerstudy's successful creation of an eco-system of best in class monitoring and infrastructure visualization tools to accelerate cross-functional collaboration and remove key-man dependencies. The projects collectively achieved high scores from independent insurance analysts, evaluating quantitative success measures, degree of innovation, technology or integration excellence and best practice.
Dan Fiehn, Director of Group IT, said: "We are delighted to have won the Celent Model Insurer Award for the second year running. Working closely with IT Knowledge Management Company, Doclan and a number of other software tools we've taken even further steps in putting our digital strategy at the forefront of our business and we're thrilled to have our accomplishments in this arena recognised."
0 Comments