Monday May 8, 2017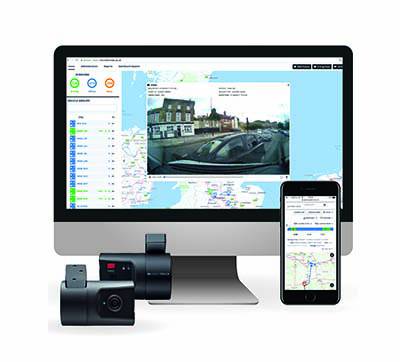 Leading in-vehicle camera and telematics provider, VisionTrack, has launched an economical and scalable video-based telematics product designed for Usage-Based Insurance (UBI). Unveiled at BIBA for the personal and commercial lines market, the new product will offer an unrivalled First Notification of Loss (FNOL) solution, allowing video footage to be viewed almost instantly via an online portal.
Benefits of the new system include the capacity to notify insurers and brokers of incidents within seconds as well as monitoring driver behaviour, such as heavy braking and accelerating. The platform is designed to be truly device agnostic and can elastically scale, a key aspect due to the increased size of data being sent, which can be a challenge for standard telematics providers.
VisionTrack MD Simon Marsh said: "Our cloud-based video telematics platform is a complete game-changer. With the latest cost increases with Ogden and IPT its potential is vast and invaluable for insurers and brokers who are able to utilise our state of the art technology. We are very excited to be able to offer this new product with existing solutions on the market which include apps, black boxes and other self-install devices that can connect to the VisionTrack cloud platform."
VisionTrack's IoT (internet of things) platform has already gained recognition in the tech industry, winning awards from both Gartner and Celent Model Insurer 2017 for its use of innovation and fraud prevention and is currently shortlisted for the Technology Award at the British Insurance Awards 2017. 
0 Comments