Wednesday April 8, 2020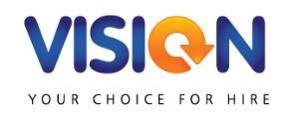 Martin Wills, MD of Vision Vehicles, has pledged to support Markerstudy policyholders from his existing fleet of 600 to fill the shortage of courtesy cars available due to COVID-19. 
Gary Humphreys, Group Underwriting Director and Martin have found a solution to the blockage in our usual supply chain, and achieved a simple, effective and hassle-free service for Markerstudy policyholders. It's a great accomplishment and shows what we can do as an industry when we all work together.
0 Comments