Friday August 6, 2021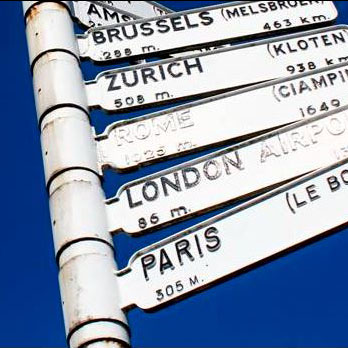 Great news for UK motorists planning a driving holiday abroad this summer. The European Commission has implemented a new change to motoring law, whereby drivers of UK-registered vehicles, including those from Northern Ireland, will no longer need green card insurance when driving their car in EU countries.
When will the change take effect?
The important date is Monday 2nd August.
Before the pandemic, it was thought that UK residents made about 12.6m visits to the continent via seaports and the Channel Tunnel. With Covid travel restrictions easing, many of your customers may be arranging holidays and driving trips and will appreciate knowing that they don't need to carry a green card.
What documents will customers need when driving abroad?
After 2nd August, a certificate of insurance will cover drivers travelling between other EU/EAA countries. In addition to their certificate, it would also be worthwhile to advise customers to carry their driving licence and V5C logbook and display a GB sticker on their vehicle.
However to avoid delays we advise drivers to continue to use green cards until 2nd September.
In some cases, they may also need an International Driving Permit to drive in some EU/EEA countries2. For more information visit: www.gov.uk/driving-abroad.
Motorists of other vehicles should also note some Green Card Free Circulation Area (GCFCA) countries may require a separate green card as proof of insurance for trailers or caravans1. If customers are planning to travel with a trailer or caravan, we recommend they contact their insurance company for advice to see whether they still require a green card1.
Motorists based in GCFCA countries and travelling to the UK are not required to carry green cards, although drivers could be asked to provide proof of their current motor insurance policy.
Conclusion
Huw Evans, Director General at the Association of British Insurers welcomed the new change by saying: "This is excellent news. We have long campaigned for the UK to be part of the Green Card Free Circulation Zone so we warmly welcome the decision by the European Commission.
"The Commission has taken a pragmatic approach on the matter. UK drivers will no longer need to apply for a Green Card through their insurer which will help reduce bureaucracy for drivers and road hauliers travelling between the UK and EU."
Contact Us
If you are planning on travelling to Europe before the rule change, please visit the Markerstudy Broker Hub to issue an instant Green Card for your customer.
For more information, contact brokermanagement@markerstudy.com.    
Please ensure customers are informed of this change in rule.
Sources:
1- Motor Insurer's Bureau (MIB) - Green Card Information for the public: Green Card information for the public (mib.org.uk)
2 - GOV.UK - Driving abroad: Driving abroad - GOV.UK (www.gov.uk)
0 Comments