Thursday May 3, 2018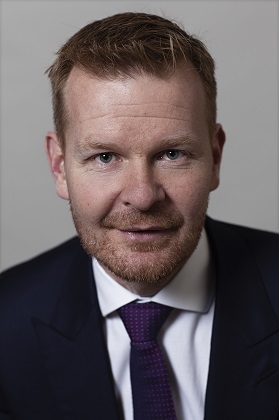 Markerstudy is celebrating a fourth year of success as a 'Celent Model Insurer', after scooping an award for its private car AI platform in the 'Data, Analytics, and Artificial Intelligence' category at Celent's Innovation and Insight Day in Boston on 24th April. The accolade rewards excellence in insurance technology from businesses based in Asia-Pacific, Europe, the Middle East, Africa and North America.
Known predominantly for its Markerstudy and Zenith insurance products, Markerstudy Group of Companies includes other household brands such as Auto Windscreens, classic car specialist Lancaster Insurance, gadget insurance expert Supercover, as well as a burgeoning Retail division.
The winning submission was based on Markerstudy's successful creation and implementation of an AI platform, used to optimise customer acquisition and retention for the private car business of its Retail insurance broker, The Insurance Factory.
Dan Fiehn, Group IT Director for Markerstudy, who was recently named number 69 in the 2018 CIO 100 list, said: "We've become increasingly data driven, and through our own large group IT department, have developed an advanced analytics team. We use our information to provide innovative solutions for our group businesses, incorporating the latest technologies including machine learning and predictive AI. The platform for The Insurance Factory has brought all this together, giving us the opportunity to generate a truly bespoke rating method for each customer as well as identify the optimal price point for renewal. We're getting results too – we've doubled the number of leads we're converting to sales.
"To be recognised four years in a row by Celent is a dream come true. We're always looking for unique approaches which take advantage of our key differentiators – our data and our people. This award reinforces our position at the forefront of technology in the insurance industry, and quite simply, we're delighted."
0 Comments